For those who are unfamiliar with the term "runway", it refers to the total amount of capital on hand, well before a start-up goes bankrupt. Generally, the runway is measured in months.
For a bootstrapped start-up that is without venture capital funding; running out of runway could be a serious issue, which limits the decisions that can be made by the business owner.
Luckily, there are some strategies that a bootstrapped start-up can implement in order to save money.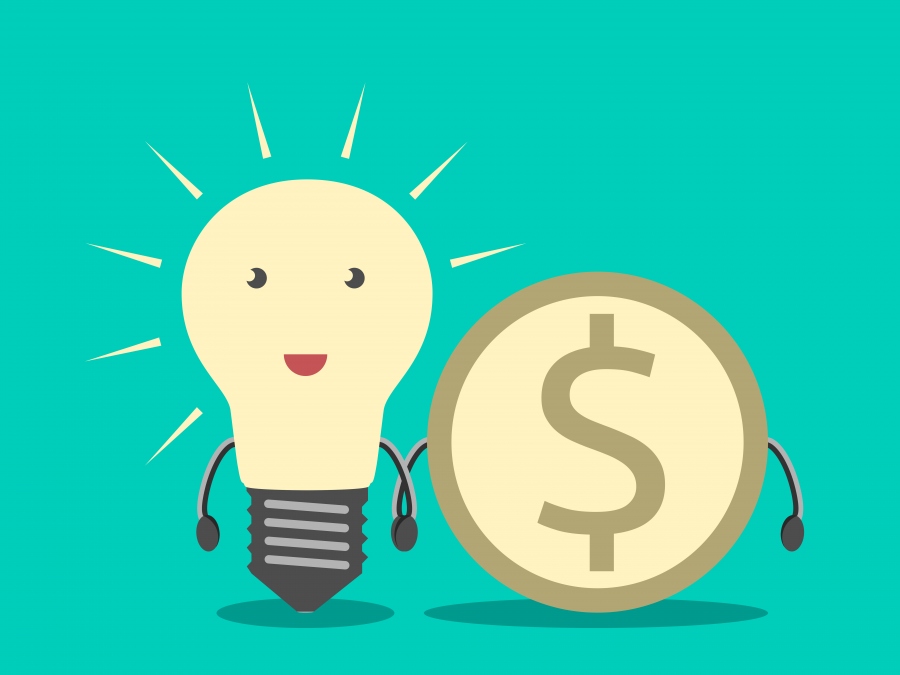 Decrease Operating Expenses by Working Remotely
For individuals who have calculated significant metrics, such as Customer Acquisition Cost (CAC) or Cost to Serve (CTS), they'll know just how difficult it is to decrease fixed operating expenses.
One of the best ways to alleviate these expenses is by creating a business, which employs remote employees. Instead of needing to provide employees with office space and equipment like computers, which might require you to take out either property finance or invoice finance, owners can avoid these money draining expenses.
Studies reveal that nearly 31% of employed individuals, work remotely, 80%- 100% of the time. Put simply, working remotely is a trend that's embraced by employees and businesses alike. This could be an amazing tactic to decrease the overhead costs and thus preserve money.
Make Frugality a Company Value
To understand this, let's consider an example. In the mid 1990s, when Amazon was on the verge of starting, the entire crew worked on the floor in a 400 square foot warehouse.
The team decided that they require desks to work, but the entrepreneur being frugal and resourceful, decided to build desks out of doors, and four-by-fours, instead of purchasing expensive desks.
Today, frugality is listed as one of the Amazon's 14 core values. So, even other businesses can incorporate this as one of their core values, and in turn, save some cash in smart and sustainable ways.
Prioritise Profitability over Growth
Today, both small and large firms tend to prioritise their business growth over profitability. Founders of all kinds are in constant search of the hockey stick graph, which shows all their numbers moving upwards and to the right, on the steep slope.
Yet, growth has its own expenses and a big one could be profitability. For owners struggling to preserve money, switching to a business structure that leads them to profitability 'sooner rather than later', might be a smart decision.
Experts say that biasing towards profitability could also enhance business decisions. The profit motive and generating more revenues every year, than what you're spending to do that, is a truly valuable restraint on the management team. It'd force them to think logically and creatively about the investments.
Reap the Benefits of Tax Breaks and Incentives
Certain locations have lately created tax incentives in order to encourage innovation. Business owners would benefit from spending some time researching what tax breaks the business might qualify for, so as to preserve cash. Besides tax incentives, certain government agencies offer grants and seed funding to start-ups, who work on exciting research projects.
All-star employees are capable of managing the workload of 1.5 or 2 normal employees. Thus, it might make sense for business owners to concentrate on hiring only top talent.
Whilst extremely talented employees might command serious cash, it could still be a cost-effective way to hire lesser but more talented employees.
So, for entrepreneurs who are strapped for money, most of the early hires are eager to accept stock options in place of a higher salary. This could be an excellent short-term strategy to preserve money, whilst trying to attract top talent.
When Possible, Hire Contractors instead of Full-time Staff
Contractors or freelancers offer businesses with a scalable workforce. As a windfall, these employees typically do not expect conventional benefits that a business has to offer when hiring full-time staff.
Even firms that have got ample amount of money on hand, tend to hire armies of contractors to handle several large tasks.
Apprentices as opposed to full-time staff, are considered affordable to hire, since they need fewer benefits. They can even make a significant impact on your business. If business owners time their hiring process properly, then they can land a few exceptionally talented apprentices, who would invest months of their time in exchange for experience and strong mentorship.
Owners interested in hiring interns to decrease their expenses must ensure they've a sturdy pipeline of candidates with the right attitude, by conducting some recruitment marketing. Once they're hired, it's crucial that interns go through a comprehensive training program, to make sure they'll be productive as swiftly as possible.
Delight Customers to Create Word of Mouth
New customers referred to your business, may have a very low acquisition cost. A business can depend on word of mouth marketing, in order to attract new customers, since it's highly cost-effective. As a consequence, they'll be able to scale efficiently whilst keeping acquisition expenses low.
Whoever is interested in developing word-of-mouth, an excellent way to begin this would be by creating pleasant customer experience for the already existing ones. As a business, when you go the extra mile to "wow" your customers, you're likely to plant seeds of a new business.
Master Organic Search to Decrease CAC
Customers acquisition cost (CAC) is one of the most crucial metrics that a business has to grapple with. The higher the CAC, the harder it'll be to preserve cash and scale the business in a responsible manner. Nonetheless, the lower the CAC, the easier it is to make a profit and to thus, invest more in gaining new customers.
The best way to lower your CAC is to master organic search as a marketing channel. Contrary to other channels, such as display ads, paid search or paid social media, organic search strategy could be successfully implied on a limited budget.
In order to get started, business owners must consider putting into practice the "skyscraper technique". By utilising this strategy, marketers generate content, which targets more and more short tail keywords, to increase awareness, traffic, conversion optimisation and eventually customers.
So, as a cash strapped firm, you can think of creating an on-brand side project, which gives your business the liberty to create good cash flow whilst spreading awareness regarding your firms' main product offerings.
Often, the initial days of any new business could be financially inconsistent. So as a business owner, if you're hoping to preserve some cash, then these are some different tactics, which you could implement, in order to save money whilst expanding your business responsibly.