Planning any sort of trip can be a bit overwhelming, at least at first. Even if you enjoy planning trips, this can still happen.
The key to planning a road trip is simply to take it one step at a time. Do what can be done and don't stress the details until it's time to plan them. For example, it doesn't matter where you stay if you don't know where you're headed. Start with the larger, more practical things and go from there.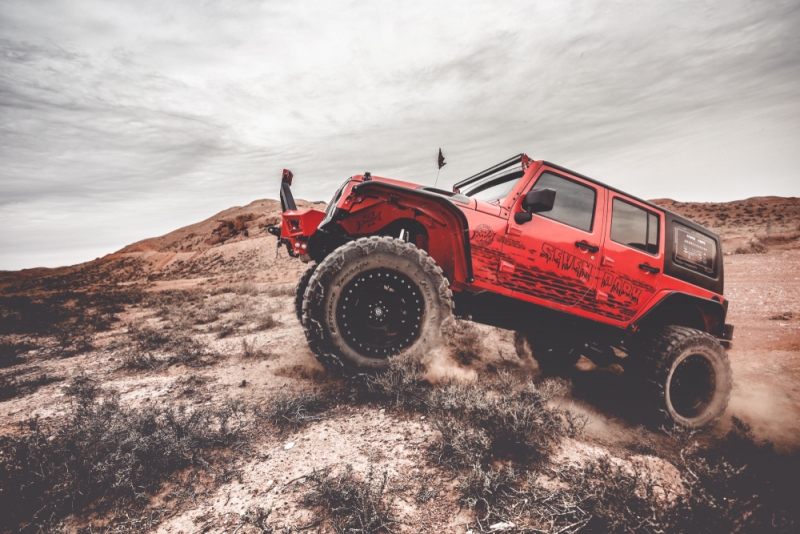 Get the Vehicle Ready
If you're going to be heading out on the open highway, you need to make sure your vehicle is up to the trip. Get all of the routine maintenance done and make sure your tires have good tread on them. It also helps to have great auto insurance so that you're covered in the event of an accident. Have the charge in your battery checked too so that you won't have any issues with that.  You can do all of this before you even know where you're headed.
Pick a Destination
Where would you like to go? Some people take motorcycle camping trips to Alaska in the summer. Others take family road trips to the beach or Disney World. It doesn't matter where you go, just that you're safe and have fun on your trip.
When you're planning your itinerary, select a few larger stops that can excite you and fuel the trip. Then you can add smaller stops in a variety of places on the way.
Route and Details
Once you've decided which big stops you'll make, it'll be time to fill in all of the smaller details and find those additional stops you think might be fun. For example, many people stop at National Parks. Try to string together a few different sites to make the route an interesting one, both on the way to your destination and on the way back.
Reservations
Once you've mapped out your route, it's time to begin making your reservations. It might be a bit of a struggle to determine how detailed you want to plan things out. If you'll be tent camping, you can be a bit more spontaneous and wait to stumble upon last minute hotels or campgrounds. However, if you're going to be bringing your furry friends along, this might not be the best option. You'll need to ensure that there are hotels in the area that are pet-friendly. If you're more of a hotel only type of person, go ahead and make reservations for hotels in the areas you'll be visiting. Be sure to do this as soon as you're making your plans so that you'll be sure to get a room in your preferred hotel.
Finally, make sure that you plan for things like food and souvenirs. We all have to eat and it's best to take a few snacks in the vehicle in case you find yourself in between towns when lunchtime hits. Above all, just have fun exploring the countryside as you travel.