Each year European New Car Assessment Program names best cars in their respective categories to meet the varied and rising demands. Toyota Prius has been named the best large family car and deemed as the safest automobile to drive in 2016.The Japanese company will be thrilled with this honor that concurs with their ambition to make "always safer cars."
The main reason for awarding Prius was its innovative Toyota Safety Sense feature. This automatic braking system is designed to detect any pedestrians that cross paths with the vehicle and avoid potential crashes. Euro NCAP claims that the feature performed well. It was successful at recognizing pedestrians, as well as in avoiding or mitigating crashes with them.
There are other safety features that Prius can offer. During crash testing that Euro NCAP performed, the car had impressive results. It scored an incredible 92% for protecting adult occupants and 82% in the category of protecting child occupants. When it comes to pedestrian safety, the already mentioned Safety Sense feature got Prius the score of 77%.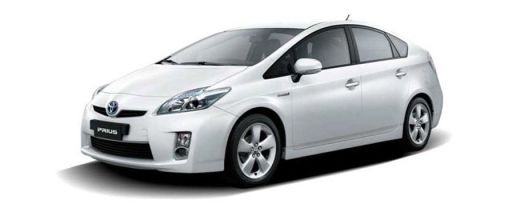 Toyota focused its attention on safety assistance. Warning to put on your seat belts applies to all seats – the driver and both front and rear passengers. The road-sign recognition system can gather information from traffic signs and display it on a digital screen. If you are going over 30 miles per hour, you will hear an audible warning whenever you leave your lane.
Prius is also equipped with a vast array of airbags. Front airbags and side head airbags are there for all seats. The driver and front passenger also have side chest and side pelvis airbags, and there is an extra knee airbag for the driver. All this makes this model the safest car to drive on the road. If you drive Toyota Prius, you probably won't need a Dallas car wreck attorney.
Aside from caring about the safety of the passengers, this model also cares about the environment. In fact, this hybrid car is one of the best eco cars on the market. It has low emissions, including no emissions of the dangerous NOx. However, the amount of fuel it consumes depends on the driving style. Prius is intended for driving around town, considering that it reacts best to gentle acceleration.
Being a hybrid car, this model runs both on the electric motor and petrol engine. However, using only electric power is limited to low speeds or coasting. But you won't even notice when the petrol engine kicks in, considering that it runs quietly and smoothly. As a family car, handling should be more important than speed, and Prius handles well enough.
It is clear that safety and handling have been the primary issues when designing this model. Toyota succeeded to create a car that will provide a high level of safety on the road for all its occupants. It's packed with safety features, and it's not bad for the environment, making it a no-brainer. Anyone who places family safety first will have to consider Prius as a top priority car to buy.